Home Roofing – Siding – Windows in Clark County
Legit Exteriors
7500 NE 16th Ave., Suite 1d
Vancouver, WA 98665
Roofing Contractors in Clark County
As a bustling corner of southwest Washington, Clark County is adding new homes and businesses every day. New buildings require incredible exteriors, and Legit Exteriors is proud to provide roofing, siding, and window installation services for the entire area.
Is your home or property in need of a new roof? Our professional roofing contractors provide expert roofing installation, replacement, and repairs for any size building. We only use the best in roofing products, making sure that your roof is built to last. Our siding installation and repair services are known in the area, and we're happy to help protect our neighbors' homes from severe weather and age. We use the same dedication to exceptional service in our window installation and replacement services, making sure your home or business is sealed against the elements. If you need new roofing, siding, or windows in the Clark County area, contact Legit Exteriors today!
Roofing Contractors
Exterior Siding Contractors
Window Installation Contractors
Serving the Following Areas in Clark County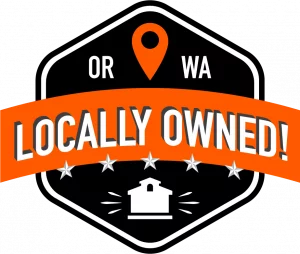 Schedule Your Free Roofing Estimate in Clark County!
Click the button below to leave your information and we will contact you with a free estimate in 30 minutes or less.
Expert Home Contractors in Clark County
Legit Exteriors is an experienced, full-service roofing company serving both the Vancouver WA and Greater Portland OR areas. We provide professional and reliable roofing services for both residential and commercial customers. Our roofers are committed to offering homeowners and businesses the best quality, service, and price for their roofing needs.
Highly Rated Home Roofers
"On time, very professional. Good job all around.
Addressed all of my concerns
and questions promptly."
Gary H.
Home Roofing – Siding – Windows In Clark County
Serving Clark County And Surrounding Areas
Vancouver WA | Camas WA | Battle Ground WA | Ridgefield WA