Roofing, Siding & Windows
Quality Products,
Lifetime Warranties.
We're Legit.
Roofing, Siding, Windows
Locally Owned Since 2011
Certified Professional Installers
10 Year Workmanship Warranty
A Manufacturer Preferred Contractor
Get a new roof for as little as
$79/month
No payment No interest for a year!
Home Roofers – Home Siding – Home Windows
SERVING VANCOUVER WA AND PORTLAND OR
Legit Exteriors is an experienced, full-service roofing company serving both the Vancouver WA and Greater Portland OR areas. We provide professional and reliable roofing services for both residential and commercial customers. Our roofers are committed to offering homeowners and businesses the best quality, service, and price for their roofing needs.
Home Exterior Contractor Services
Legit Exteriors is proud to be an Owens Corning Certified Platinum Preferred Contractor. Our professional roofers offer our homeowners the best in both quality products and superior installation, backed by the very best warranties.
Our exterior siding contractors are proud to use James Hardie siding because we believe in the quality of the product for Northwest homes. We specialize in installing and repairing siding in the greater Portland area.
Legit Exteriors is now a supplier of Simonton Madeira windows and glass doors. Our home window contractors are experts in the installation and replacement of windows, glass doors, and skylights and offer superior service.
Highly Rated Home Roofers –
Siding & Window Contractors
QUALITY PRODUCTS, LIFETIME WARRANTIES. JUST LEGIT.
Two Locations in OR and WA
Over 50 Employees
Locally Owned Since 2011
Manufacturer Preferred Contractor
Over 500+ Positive Reviews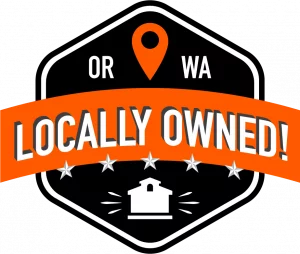 Our Projects. Putting Us On The Map One Home At A Time.
Schedule Your Free Roofing Estimate Now!
Click the button below to leave your information and we will contact you with a free estimate in 30 minutes or less.
Home Roofers – Home Siding – Home Windows in Portland OR and Vancouver WA
Serving Customers in Oregon and Washington:
Portland | Gresham | Happy Valley | Clackamas | Milwaukie | Mt Tabor | Belmont | Sherwood
Beaverton | Tigard | Hillsboro | Cornell | Sylvan | Cedar Hills | Downtown Vancouver | Fruit Valley | Hazel Dell | Felida | Cascade Park | Camas Washington